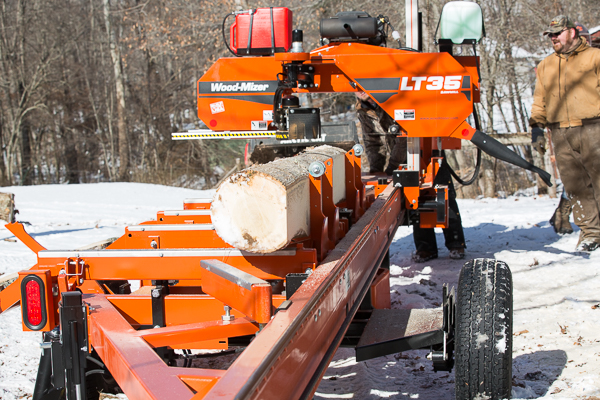 You have logs and I have a Woodmizer LT35 portable hydraulic sawmill. Together we can make beautiful lumber. I am based out of Hinton WV and am licensed and insured. I cut lumber at my home or I provide mobile sawmill services at your site if you live within a reasonable driving distance here in southern WV (Hinton, Alderson, Beckley, Princeton, etc). I can cut logs up to 32" in diameter and up to 21' long. All I need is a decent access road and a small, reasonably level lot to set up and saw your logs into lumber.
Need a new barn or storage building built on your property? Cut and drag your logs to the site and I can mill them right there where you will be using them. Save on transportation costs and get your lumber cut into sizes that may be very expensive or hard to find in the local markets while getting the satisfaction of using lumber from your property.
Have a special tree you want to salvage and mill to make into furniture or a fireplace mantel or some special woodworking project? For small orders if you call ahead you can simply bring your log(s) to me and we can mill your order while you wait. You can save time and money by providing help to stack your lumber as it comes off the mill.
Call me to discuss what you need to do to get your logs ready for milling or set up an appointment.